When it comes to quintessential mountain living, most people think of beautiful views. Of course, to get those views, you usually need to gain elevation, which often involves negotiating a steep driveway or gravel road. But that's not always the case. Laurel Ridge, a neighborhood just north of Black Mountain, is home to some of the most incredible mountain views in Western North Carolina, and you may be surprised how easy they can be to access.
39 Great Aspen Way
This home in Laurel Ridge offers many of the features that vacation home buyers desire - great year-round views, a fireplace, and easy access to town. In this case, we are talking about downtown Black Mountain, which features a wide variety of restaurants, shops, and galleries. For folks looking to retire, other requirements usually include one-level living (including the master suite on the main level), a garage, and easy entry to the house (few steps).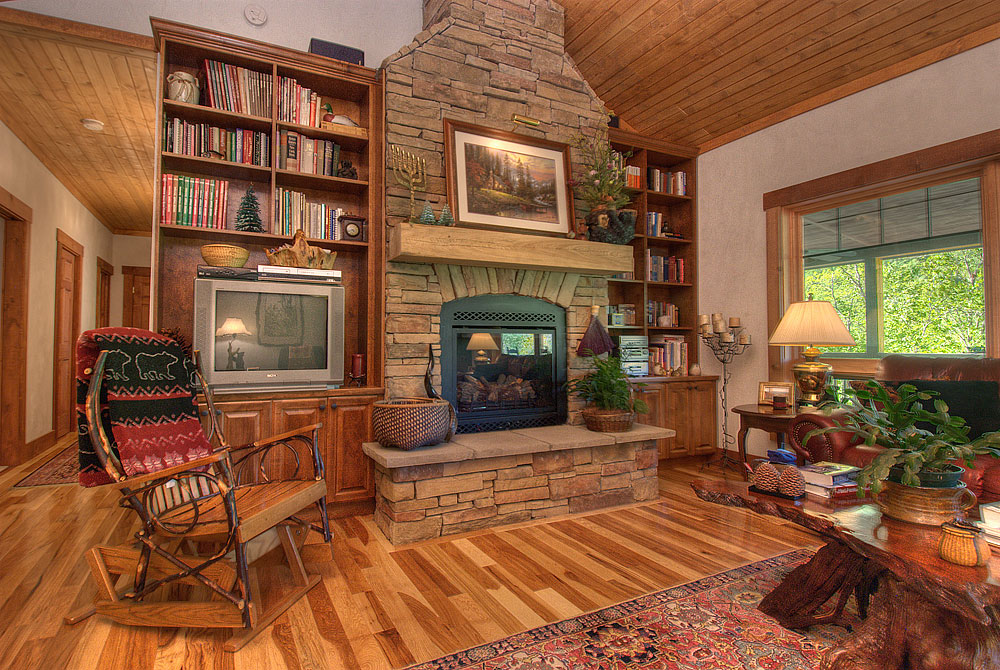 This home is unique in that it has a very flat driveway (and the road to the house has a gentle grade), as well as a 3-car garage, which is a bit of rarity in the Asheville area for a home with a view. Above the garage is 700 square feet of unfinished (studs in place) apartment space and another deck.
Inside, the wood flooring and beadboard ceilings give the home a very "mountain home" feel. And what mountain home would be complete without an expansive deck to take in the view!
To view more photos and see detailed information, click here.