While Black Mountain may have been one of the last markets hit by the economic downturn, we believe it is one of the first markets to begin recovering. While sales in Black Mountain and Buncombe County are down from the previous year by an average of 30%, statistics from the Western North Carolina Regional MLS show that we have may have reached the bottom and are beginning to rebound.
For the first time since March 2008, home sales (# of units) in Black Mountain have exceeded the sales from the same month in the previous year, and currently, 22 homes are under contract. And while the average cost of homes significantly dropped from last year, we are finally seeing an upswing --- the median price of homes in Black Mountain has increased by 2% year-to-date.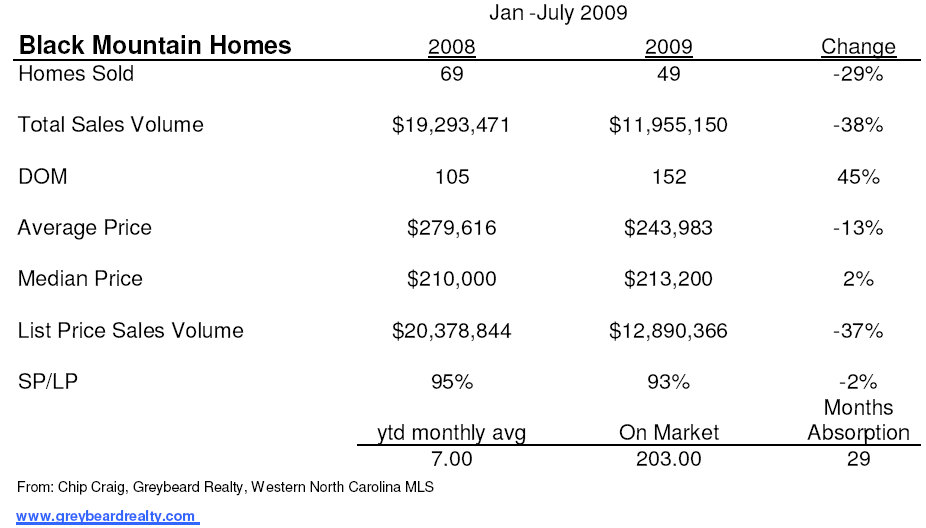 The good news continues for August. In August 2008, there were 3 homes sold in Black Mountain. As of the date of this posting (August 29, 2009), there have been 7 closed sales this month.