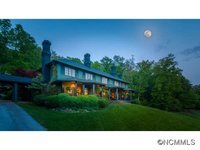 Fairview / Fletcher
Fletcher
The Town of Fletcher, located just 13 miles south of Asheville, is a rapidly growing community. Since its incorporation in 1989, the population of Asheville has almost doubled, creating an active real estate market with new homes constantly in construction.
The rolling hills and small town charm of Fletcher make it an ideal place for those looking to enjoy all that western North Carolina has to offer. With a relatively mild climate, this is a comfortable, practical place to live year-round.
Fairview
Fairview North Carolina is located in the gorgeous rolling foothills of Buncombe County. A suburb of Asheville, Fairview offers a wide selection of classic woodland homes and luxury cabins. This mountain town is relatively small, occupying 6.2 square miles with a population of just under 3,000. What Fairview lacks in size, it makes up for in beauty. -The foothills of the Blue Ridge Mountains offer spectacular scenery and countless recreational options.
Popular Fairview/Fletcher Property Searches: