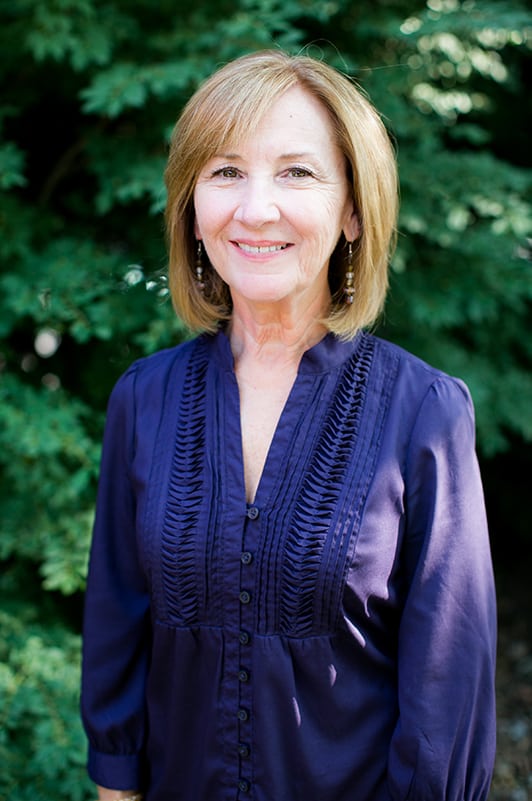 Managing Broker, Asheville
|
Broker/REALTOR
Rosie Johnson, a Black Mountain native, grew up in these mountains, giving her an expert knowledge of the area and a passion for maintaining the region's beauty. With more than 15 years of experience as a Realtor, Rosie maintains a high level of professionalism and integrity throughout any contract process, whether representing buyer, seller, or both. Rosie can offer guidance and advice on a permanent residence, vacation home or investment
[...]
Rosie Johnson, a Black Mountain native, grew up in these mountains, giving her an expert knowledge of the area and a passion for maintaining the region's beauty. With more than 15 years of experience as a Realtor, Rosie maintains a high level of professionalism and integrity throughout any contract process, whether representing buyer, seller, or both. Rosie can offer guidance and advice on a permanent residence, vacation home or investment property.
She is Managing Broker (Broker In Charge) of the new GreyBeard Asheville location, a position she began in the fall of 2013. Rosie joined GreyBeard Realty in 2001 as rental manager and oversaw the company's growth from 30 rentals to more than 75 rental properties. In 2004, she began applying her energy and knowledge of vacation and long-term rentals to sales. She has been a "Top 100 Realtor" for the Land of the Sky Board of Realtors (Asheville Board) for several years.
When not in the office or working with clients, Rosie enjoys visits and travel with family and friends, long walks, hiking, reading and cooking.
Member of Land of the Sky Board of Realtors, Member of National Association of Realtors, North Carolina Real Estate Commission License #207617
Office Location
204 E. State Street
Black Mountain, NC 28711
Contact Info
Specifications
Languages:
Specialties:
Service Area:
Rosie's Testimonials
Rosie is awesome! We have bought and sold several properties with her and have always been very pleased with the results. She is professional, knows her market and is just a nice person to interact with. If we ever do any more real estate in Black Mountain/Asheville area we would for sure work with Rosie.
Fred and Kristin Steffen
Love working with Rosie. She keeps our best interest to heart. She patiently waited with us to find the right house.
Elizabeth and Paul Drummond
Although we know that Rosie is busy and much in demand, we felt like we were her only clients during the time our house was on the market. She was generous with her time as she helped with staging, explained Seller responsibilities, and guided us through the sale and Closing process. Rosie is the best advertisement for why those who want to sell or purchase a home need a qualified realtor to guide the process!
Jack and Judy Williams
Can't speak highly enough of Rosie. She answers every question, chases down every lead, and takes care of all the details. Rosie is worth her weight in gold!
Bartlett and Cassandra Jones
Rosie was wonderful! So helpful and always willing to answer our questions. Was very prompt in returning calls, emails, and text messages. Helped us find a house that we absolutely love!
Janice Rausch
Rose, beyond being the ultimate professional, seems to know every detail and tiny item that needs to be completed in the buying/selling business... She makes a stressful process easy.
Neil Caldwell
Rosie Johnson worked with us in finding our home in Black Mountain last March. We absolutely love the home and location! She introduced us to the Black Mountain community and was instrumental in helping us recognize the key attributes we were looking for. Just recently, Rosie helped us close on an adjoining lot, which helped us preserve the views and privacy for our home. We appreciate all of the work she did to make our out of state move as stress-free as possible. We definitely recommend [...]
David and Christine Finkel
Excellent! Rosie is the best! So very professional, caring and covers everything-nothing slips past her. We enjoyed a marvelous experience with Rosie and would want her to handle our sale again should we have one. We are fortunate to know her and to call her our friend.
Jerone and Ann Herring
Rosie Johnson's services as a realtor have been outstanding. Her knowledge of the market and her attention to detail and follow through have been most professional. She represented us through two real estate purchases and two real estate sales so we can clearly state that no one knows the area of Black Mountain/Asheville the way Rosie does. From donning sneakers so she could walk property with us to hosting open houses in our home, Rosie does it all. If you want to buy your dream house, invest [...]
David Rosenberg and Susan Bartlett
Rose's work for us was outstanding. It began with excellent and practical advise on preparing and placing our home in the market. Her close collaboration with showing agents was a major factor in reaching the appropriate potential buyers and developing offers. Her special efforts and guidance during contract negotiations and some related issues were a major factor leading to a very satisfactory sale of our home.
Perry and Charlotte Sprawls