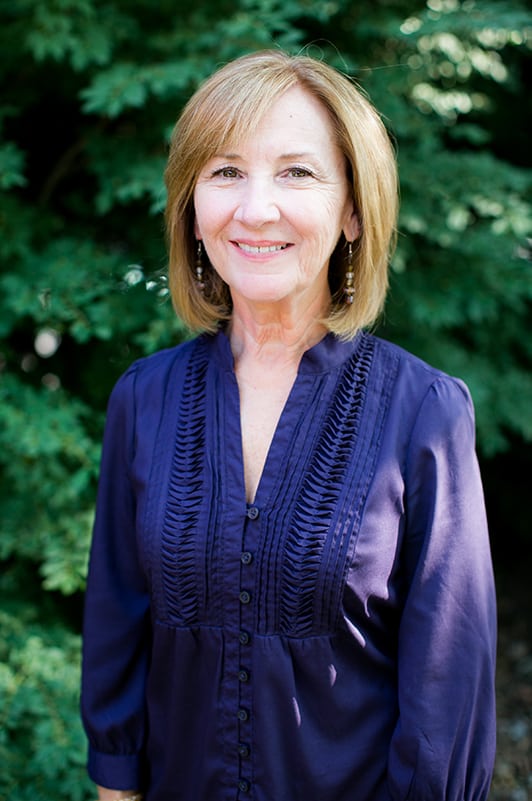 Managing Broker, Asheville
|
Broker/REALTOR
Rosie Johnson, a Black Mountain native, grew up in these mountains, giving her an expert knowledge of the area and a passion for maintaining the region's beauty. With more than 15 years of experience as a Realtor, Rosie maintains a high level of professionalism and integrity throughout any contract process, whether representing buyer, seller, or both. Rosie can offer guidance and advice on a permanent residence, vacation home or investment
[...]
Rosie Johnson, a Black Mountain native, grew up in these mountains, giving her an expert knowledge of the area and a passion for maintaining the region's beauty. With more than 15 years of experience as a Realtor, Rosie maintains a high level of professionalism and integrity throughout any contract process, whether representing buyer, seller, or both. Rosie can offer guidance and advice on a permanent residence, vacation home or investment property.
She is Managing Broker (Broker In Charge) of the new GreyBeard Asheville location, a position she began in the fall of 2013. Rosie joined GreyBeard Realty in 2001 as rental manager and oversaw the company's growth from 30 rentals to more than 75 rental properties. In 2004, she began applying her energy and knowledge of vacation and long-term rentals to sales. She has been a "Top 100 Realtor" for the Land of the Sky Board of Realtors (Asheville Board) for several years.
When not in the office or working with clients, Rosie enjoys visits and travel with family and friends, long walks, hiking, reading and cooking.
Member of Land of the Sky Board of Realtors, Member of National Association of Realtors, North Carolina Real Estate Commission License #207617
Office Location
204 E. State Street
Black Mountain, NC 28711
Contact Info
Specifications
Languages:
Specialties:
Service Area:
Rosie's Testimonials
Rosie is very professional yet extremely personable. She doesn't mind thrashing around in the woods with clients as they examine possible land tracts, which we appreciate. We had complete confidence in her assessment of value and appropriateness to our goal. She was able to answer our questions in an understandable way. Definitely a keeper!
Dennis and Ruth Atkins
Rosie is the perfect realtor. As an advocate for her clients, she allows the client to make their own decisions in their own time. We never felt pressured. Rosie is also very knowledgeable about real estate, given her many years of experience. We were looking for a vacation home in Asheville for the last 5 years. Rosie never gave up on us. She was always encouraging and supportive. She has a very positive spirit. We would completely recommend Rosie to other people.
Harry Mamlin III and Frank Boles
I enjoy finding and working on my homes and have done this throughout my life. Rosie is my role model as a realtor and has been a great partner in the adventure of buying several properties. She is competent, level headed, available, and a calm and effective negotiator on my behalf. She makes the experience of finding property a wonderful and fun adventure. She also has the skill of being forthright about her views of a property while still totally supporting you in your feelings and ideas [...]
Louisa Branscomb
Rosie Johnson was Friendly, Knowledgeable, Effective, Supportive, and Great to work with. We recommend Rosie Johnson to anyone selling or buying a new house. We are glad we choose to work with Rosie to sale our home.
Clyde and Marie Dillingham
Rosie is phenomenal! The time and energy she puts into helping her clients is first class. Through the process of buying our home, Rosie was with us every step, and has become like family to us. We wouldn't trust anyone else to help us find or sell a home!
Christina
Rosie was a fantastic realtor to work with. She will have your best interest in mind and even make eye-opening suggestions on a property you may not have previously considered. Her years of expertise, professional but approachable attitude, and flexibility made our house-hunting an enjoyable experience in an otherwise crazy market.
Jake and Ali Whitman
Just finished up on purchasing some property through Rosie Johnson with Grey Beard Realty , Rosie handled the total package for us and we are more than just satisfied with the whole process , thanks again Rosie, Bernard and Judy Lancaster
Allen and Judith Lancaster
Excellent! Rosie is very knowledgeable, professional, thorough, and responsive.
Daniel and Arlene Wells
My wife and I worked with Rosie to purchase a piece of property in Black Mountain. We also plan to list our current home with Rosie. She is great to work with and provides detailed information to help with decision making. She is always prompt, professional, and has extensive knowledge of the area. Our experience with Rosie has been excellent! Frank Mullis
Frank and Deborah Mullis
Rosie supported us over a two-year period - much of the time was us finding out what we really wanted - and she patiently let us! without any pressure or interference. When the moment came, and she reassured us it would, Rosie helped us every step of the way in closing on a new home that we are thrilled about. She checked out the HOA for us, speaking to several people to get a good feel for the organization, guided us to excellent contractors, stuck with us after the closing to insure the new [...]
A.E.K.