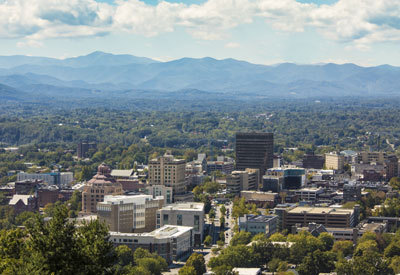 Asheville
Asheville offers the perfect combination of opportunity and quality of life. Nationally recognized for its growing economy, restaurants and craft breweries, lively arts and music scene, outdoor recreation, and natural beauty, the largest city in western North Carolina has it all.
As you walk around Asheville it's plain to see: people are happy here. A unique architectural blend of Art Deco, Beaux Arts and Neo-classical style magnify the excitement radiating from the local shops and music venues. Hiking, skiing and fly-fishing are all easily accessible due to the close proximity of the Blue Ridge and Smoky Mountains.
The wide range of real estate options in Asheville reflect the diversity of its population; whether you're looking for a condo, golf course property, modest single family home, or luxury log cabin, GreyBeard can help guide you through your next real estate decision.